Apple Inc. today unveiled the new generation Watch called Apple Watch Series 2. It keeps the same shape and design, but upgrades on the water resistance, performance, and connectivity.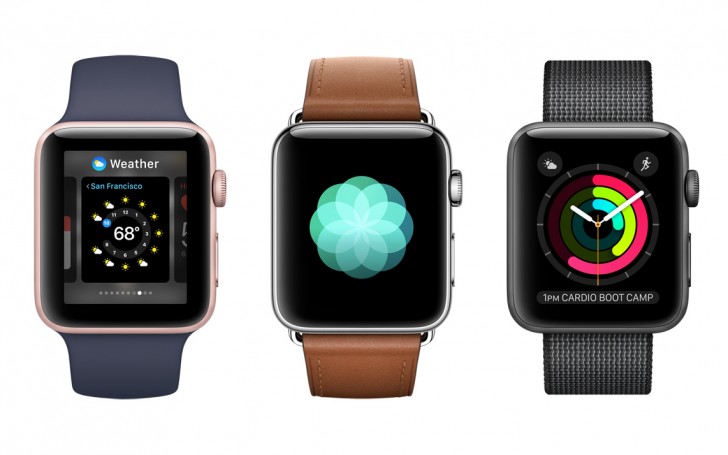 While the new Apple Watch Series 2 looks pretty much the same, it is now water-proof and can go up to 50 meters underwater. There is no time limit, Apple says it tested these Series 2 watches for weeks.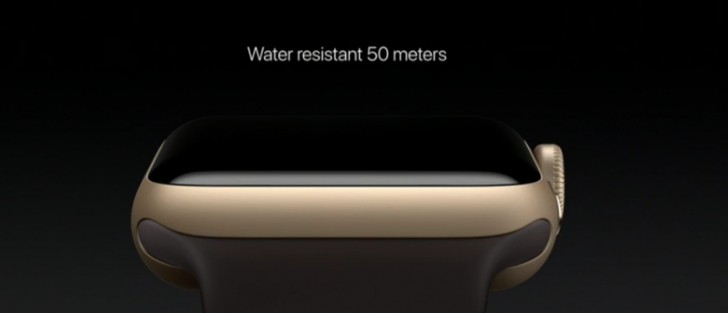 The speaker in the new Watch is the only place where air can get and it is now designed to automatically push the water out after a swim workout.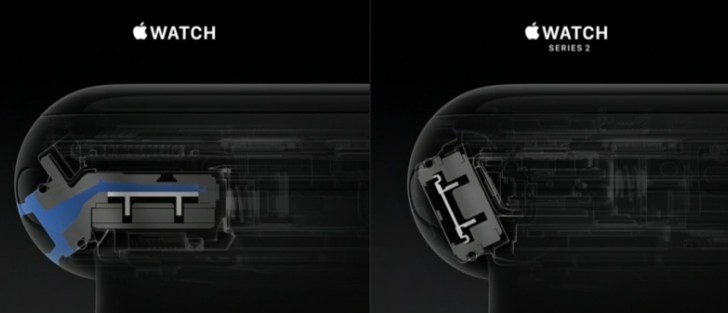 The Watch Series 2 comes with integrated GPS, so you can now leave your iPhone at home. It also upgrades on the CPU and GPU with the new Apple S2 SiP - the processor is now dual-core for up to 50% performance increase. The GPU in the Apple S2 also granted an up to 2x speed bump.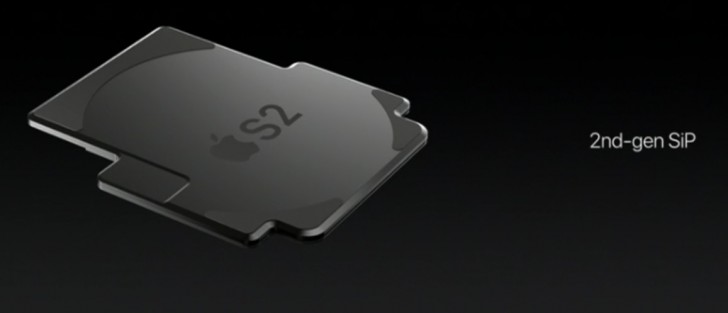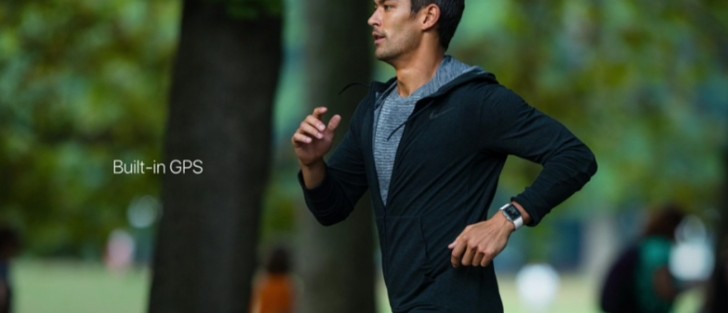 The new Watch Series 2 features two times brighter display that can reach 1000 nits - the brightest display Apple has ever shipped.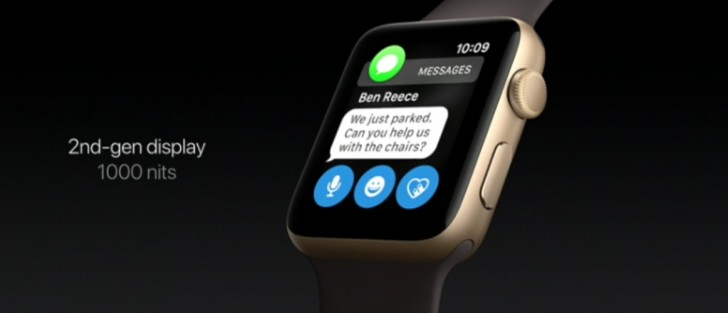 Apple Watch Series 2 will come in the regular 38 and 42mm editions available in aluminum and stainless steel. There is also a new Ceramic model in white paintjob, four times tougher than the steel one. It can use any of the available bands.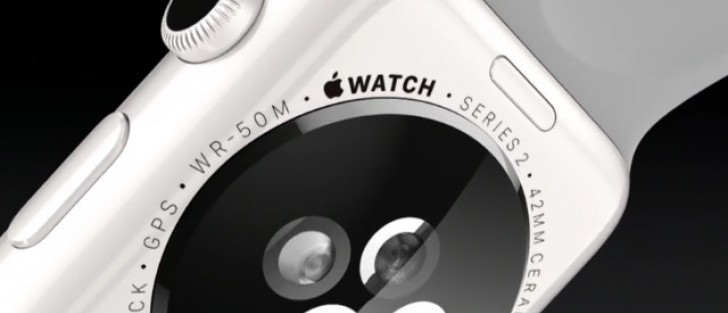 Apple is also launching Apple Watch Series 2 Nike+ Edition with exclusive Nike band.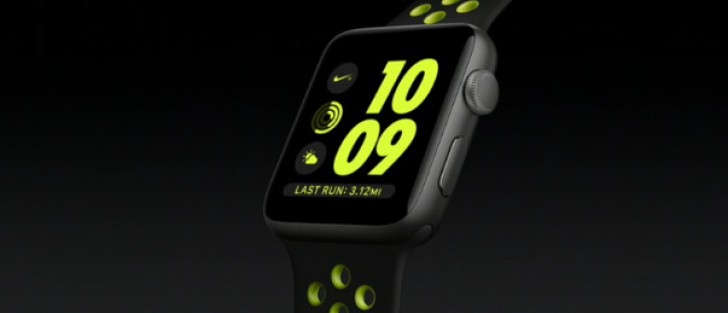 The Watch Series 2 runs on watchOS 3 and is capable of super accurately calculating swimming workouts and burnt calories.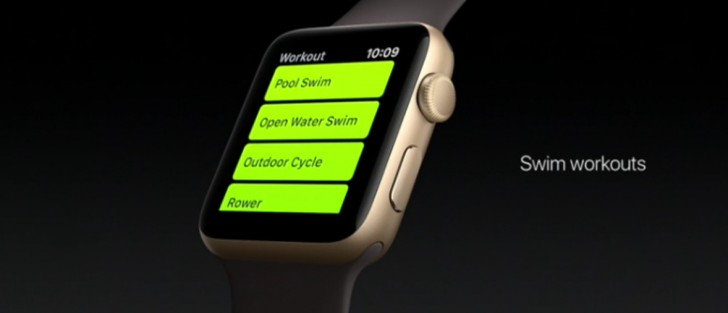 Apple Watch Series 2 pricing starts at $369 and the Nike+ Edition will cost the same. The pre-orders kick off on September 9, while the Watch Series 2 will launch on September 16.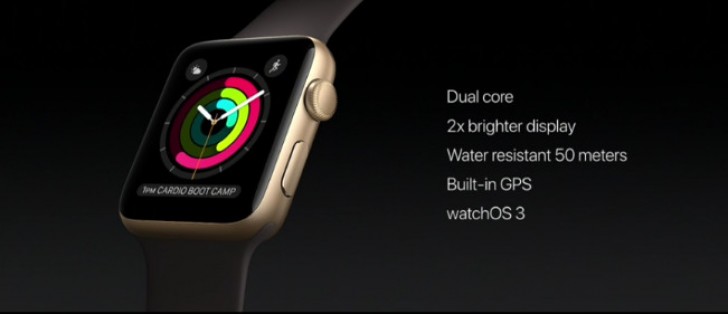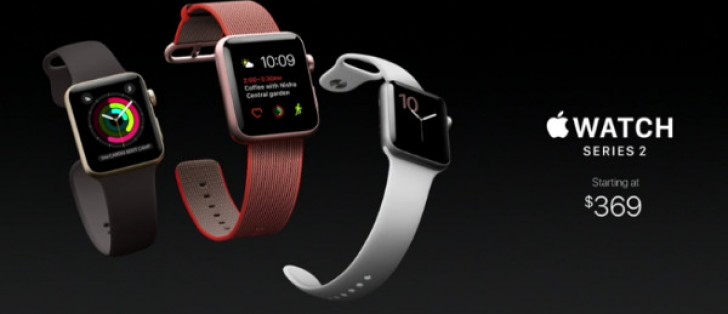 Apple is also upgrading its original Watch - it's now called Apple Watch Series 1 with the same dual-core processor found in the new Apple S2 SiP. The price goes down to $269.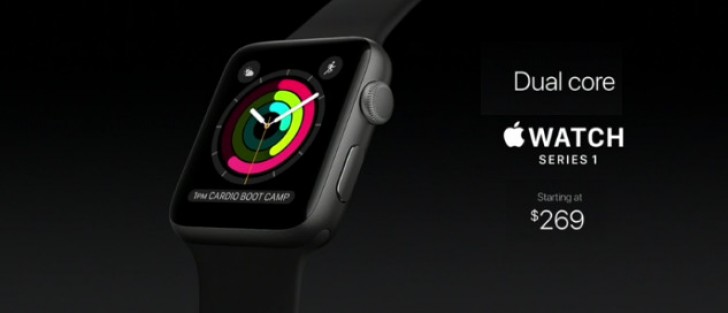 Finally, the new watchOS 3 will become available for the current generation Watches on September 13.
And here is the full pricing and availability: